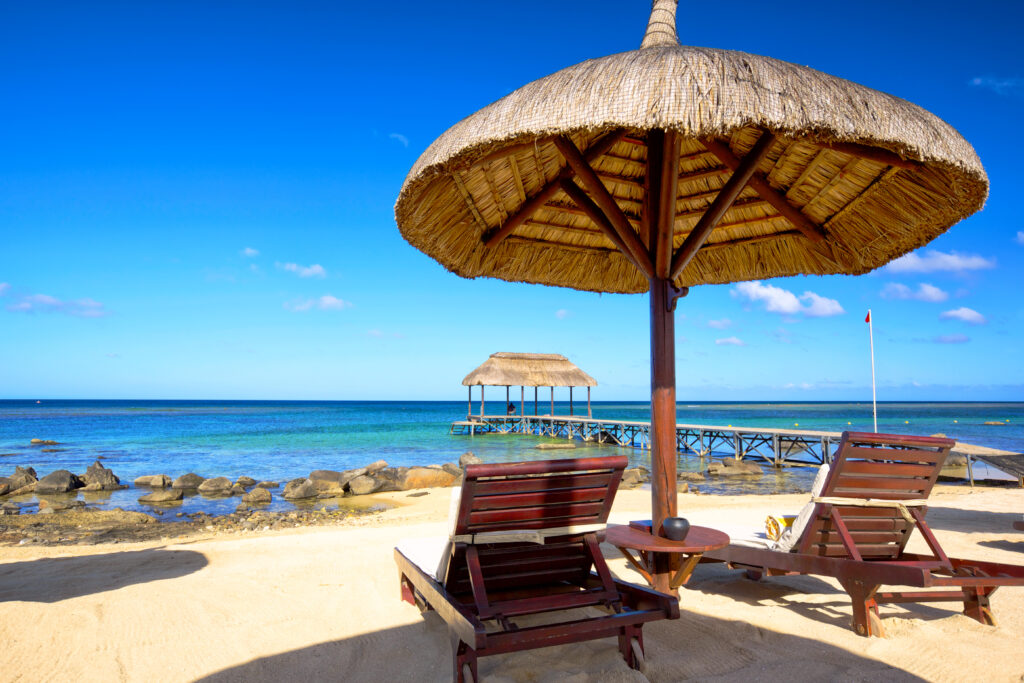 Mauritius is a tropical paradise with the essence of turquoise water in the form of the Indian Ocean and an enchanting island. Mauritius is an island with breath taking landscapes, beaches that are pristine in nature, and the people with the warmth in their nature. Everything you see and adhere to in Mauritius is filled with welcoming gestures.
Whether you are there for hiking trails, waterfalls, rainforests, or wildlife, it is a great destination for the month of October. It is a dream destination for many travelers from around the globe for a marvelous and unforgettable vacation of their lives. The best time of the year to travel over there is the month of October. It marks the start of the summer on this breathtaking island where the weather stays delightful.
It is an ideal time for your stay and exploration journey based on the likings you have. We have a complete guide for your stay in the best area possible to stay in Mauritius during October. It includes the characteristics of the regions, like accommodation as well as private houses, hotels, villas, and bungalows. Following, we have some detailed options for you to stay:
Cool Retreat of East and South
The people who are astonished by the refreshing climate will enjoy their time in a cool retreat of Mauritius's East and South areas. With the Lush greenery of this region and boasting beaches, areas like these act as a great escape from the warm temperatures of summers to a cooler area.
Trou d'Eau Douce and Belle Mare
With the Eastern coast location, Belle Mare and the Trou d'Eau Douce have some of the most astonishing beaches of white sand and turquoise rivers on the island. A sense of tranquility and quiet is ideal for resting and recharging. Explore the rich marine life under the waves with water sports like snorkeling and scuba diving. Enjoy the peaceful atmosphere in one of the many beachfront villas and five-star hotels with spectacular ocean views.
Bel Ombre and Souillac
As one travels south, the landscape becomes more solitary among the cliffs, stunning waterfalls, and the Souillac & Bel Ombre pristine wilderness. Visitors looking to get in touch with life on a more profound level can head to one of these areas. Take strolls along the shore to learn about the landscape and culture and find off-the-beaten-path jewels. Renting a private property in one of these areas is a great way to escape it all in a beautiful setting.
The warmth of North and West with Adventure
Mauritius' North and West districts are your best bet for a holiday combining relaxing time in the sun with exciting new experiences. If this sounds like your ideal getaway, read on. These regions provide a once-in-a-lifetime experience because of the thrilling pursuits and vivid cultures they are famous for.
Grand Baie
Grand Baie serves as a lively tourist hotspot that offers a wide variety of entertainment alternatives and is located in the north of the island. It is impossible to find a city with a more dynamic nightlife than this one. Hip nightclubs, live music locations, and beautiful restaurants provide various dining experiences.
Spend the day wandering the quaint streets, indulging in retail therapy, and visiting the neighborhood markets to pick up some souvenirs. You can immerse yourself in the lively environment of Grand Baie by staying in one of the many comfortable bungalows, magnificent villas, or contemporary hotels that are available.
Pereybere
Pereybere, located not far from Grand Baie, is home to a gorgeous public beach with clear, turquoise seas and a vibrant, fun environment that makes it a popular spot for water sports. You may swim and bask in the sun on the beautiful beach, and nearby you'll find plenty of places to eat delicious regional specialties. Villa rentals in this area are a great way to experience the area like a native while also taking advantage of the region's breathtaking scenery.
Houses and Cottages
You can't get more isolated than staying in a private home or cottage in Mauritius. In addition to the stunning scenery surrounding the island's perimeter, many homes also have private pools and other relaxing amenities. In October, when temperatures are mild, and sunshine is plentiful, villa accommodations are ideal for families, couples, and friends looking for privacy.
Tamarin and Flic en Flac
Dolphin viewing tours are popular in the areas of Tamarin as well as Flic en Flac, which are located on the west side of Mauritius. These areas provide chances for a variety of water activities, including surfing, kiteboarding, and snorkelling, and are thus ideal for individuals who are enthusiastic about experiencing new and exciting things.
Daytime may be spent snorkeling or lounging on the beautiful beaches, while the evenings can be spent taking in the breathtaking sunsets across the Indian Ocean. Whether you opt for lodging in a luxurious hotel or a beachside villa, you will have the opportunity to wake up to stunning vistas and the roar of crashing waves.
Accommodation Options
Since October marks the beginning of a new tourist season in Mauritius, the island has a wide variety of lodging alternatives to suit a wide range of preferences and budgets. You'll be able to choose the ideal place to stay to match your ideal holiday, whether you seek the seclusion and cozy atmosphere of a private villa or the abundant conveniences of a five-star hotel.
Where to Stay in Mauritius in October?